Truck Caps or Truck Toppers are a popular choice of truck owners looking to protect cargo and we are the Lakeshores' Premier Century Cap Dealer.
 Fiberglass caps continue to be a customer favorite and are designed to fit your specific make & model year.  Units come in multiple colors to match your truck and are offered in "Cab High" or "Raised Roof Models".
Century Caps have been around since the 1960's and have consistently provided quality and innovative styles.   We have 9 different models of Century Caps available to fit your truck.
We have entry level aluminum models, sleek styled fiberglass caps, and commercial caps with all the accessories you might need.

We service and carry parts for most brands of truck caps including Century, Leer, Ranch, Raider, Astro, and A.R.E.  We do repairs locally in our Zeeland facility including: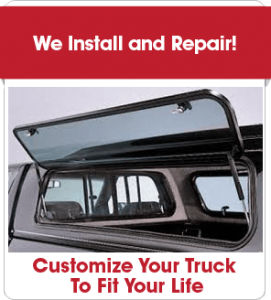 We have a great selection of used caps for all makes & models.  If you are looking for a truck topper to fit your budget, try us!  We'll be glad to show you a used truck cap that fits your vehicle or keep our eyes out for the model you need.
On used truck caps, it's best to call us at (616) 392-8119 or come by our location as inventory will change.  We'll be happy to discuss options for your truck and what currently might be in stock.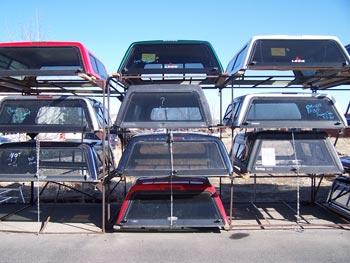 Advantage Auto & Truck Accessories also carries a strong line of commercial truck caps.   These units come with a broad selection of door and window options, storage, rack choices, and optional equipment based on your worksite requirements.